NEWS
Venture Group Selects Sightly As 2015 Cool Company
The San Diego Venture Group (SDVG) has named video advertising technology company Sightly one of its 2015 Cool Companies.
Now in its fifth year, SDVG created the Cool Companies program to expose investment-worthy San Diego-area startups to venture capitalists.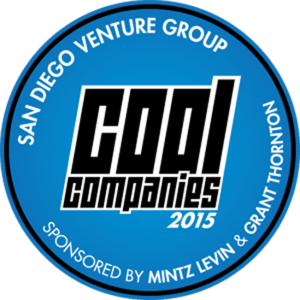 "We are honored to be selected as one of San Diego's Cool Companies," said Sightly Founder & CEO, John McIntyre. "It recognizes both the value of our innovative platform and its appeal to investors at a time when the online video advertising market is really revving up."
"Our technology generates exceptional results for brands and agencies that want to reach the massive new audience watching video on multiple devices like smartphones, tablets and laptops," McIntyre added. "We accomplish this through the powerful combination of dynamic ad personalization and audience micro-targeting, delivered across all screens at scale to as many as thousands of locations or service areas."
Sightly is one of 31 Cool Companies selected from more than 160 applicants to meet with dozens of Silicon Valley and LA VCs at a private event on July 21 at Petco Park before a game between the San Francisco Giants and the Padres.
"It's just those two groups of people getting to know one another, and hopefully find something they like," said Mike Krenn, president of SDVG. "All of our winners should pat themselves on the back—they deserve it."
This year's Cool Companies also win a date to display their wares at SDVG's Annual Venture Summit September 25 at the Manchester Grand Hyatt, which promises to draw 700 attendees, including 100 VCs .
About Sightly
Sightly is a video advertising technology company revolutionizing how people view and interact with commercials. We empower s and their agencies to deliver the most relevant messages to the most receptive viewers across every screen through YouTube and other online networks.
Our award-winning TargetView™ platform combines dynamic ad personalization with advanced audience micro-targeting, campaign management automation and data-driven optimization technologies to deliver the industry's most effective and scalable solution for awareness and customer acquisition. Learn more and subscribe to Sightly Insights at www.sightly.com.
READY TO TAKE YOUR VIDEO MARKETING TO THE NEXT LEVEL?